TXI MeetUps consider the practice of immersive as it relates to a specific industry. Each deep dive includes a consideration of past, present, and future evolutions of a given space - and always ends with an open conversation for attendees to offer their perspectives, brainstorm new ideas, and connect with likeminded people. MeetUps are for people from all walks of life to build conversation by theorizing what's to come, so we invite you to join us as we consider what makes for an immersive space.
TRAVEL MEETS IMMERSIVE
Wednesday, April 6th, 2022 | 6:00 PM - 7:30 PM | At the Immersive Lab, CMA 6.154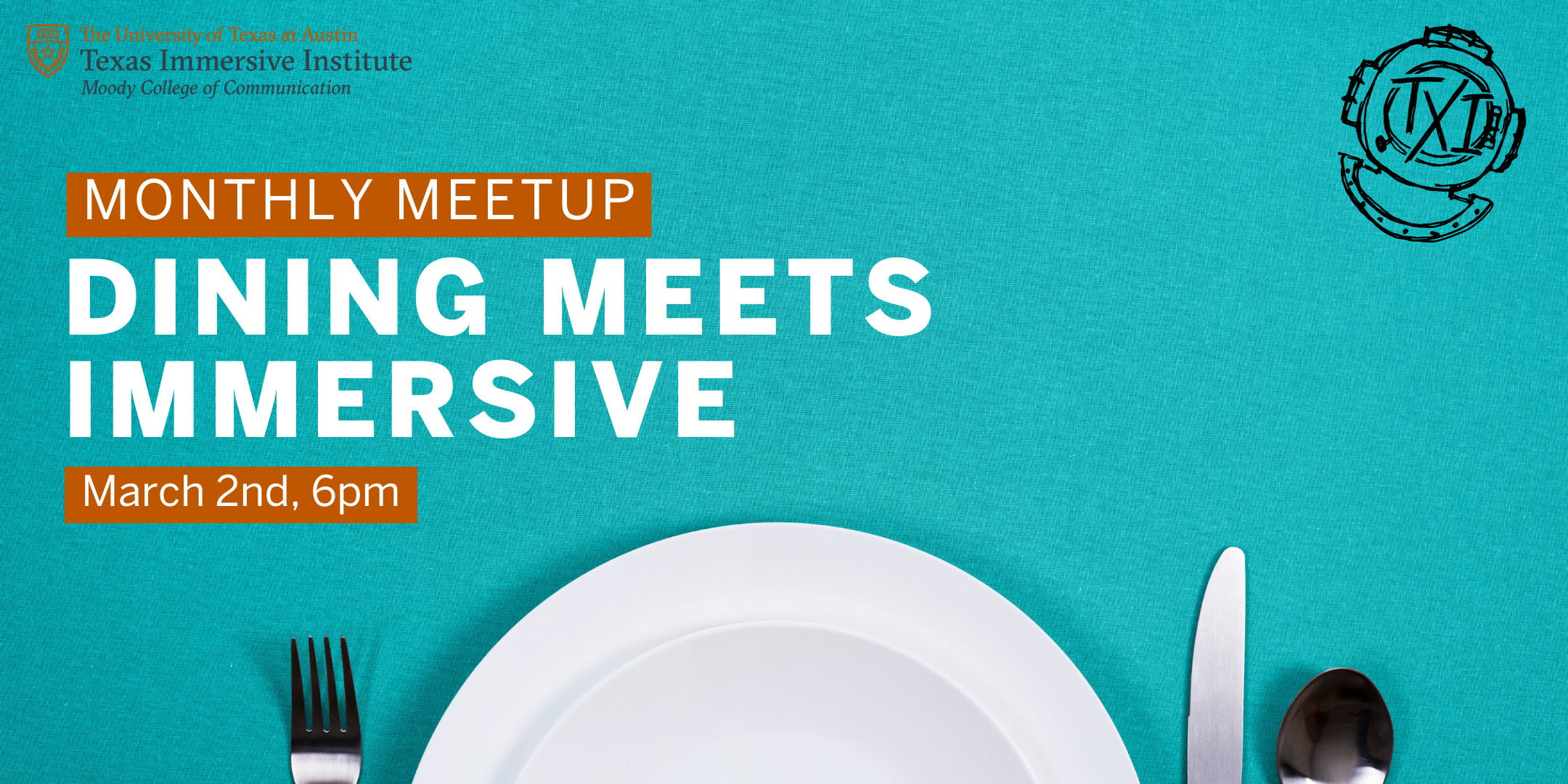 Travel meets Immersive (March 2021)
Food delivery services have more than tripled in size since 2017 and this shift has dramatically affected the way that we view restaurants. In order to compete with the convenience of restaurant quality food being delivered to your doorstep, sit-down restaurants are finding new and innovative ways of bringing customers in their doors and coming back.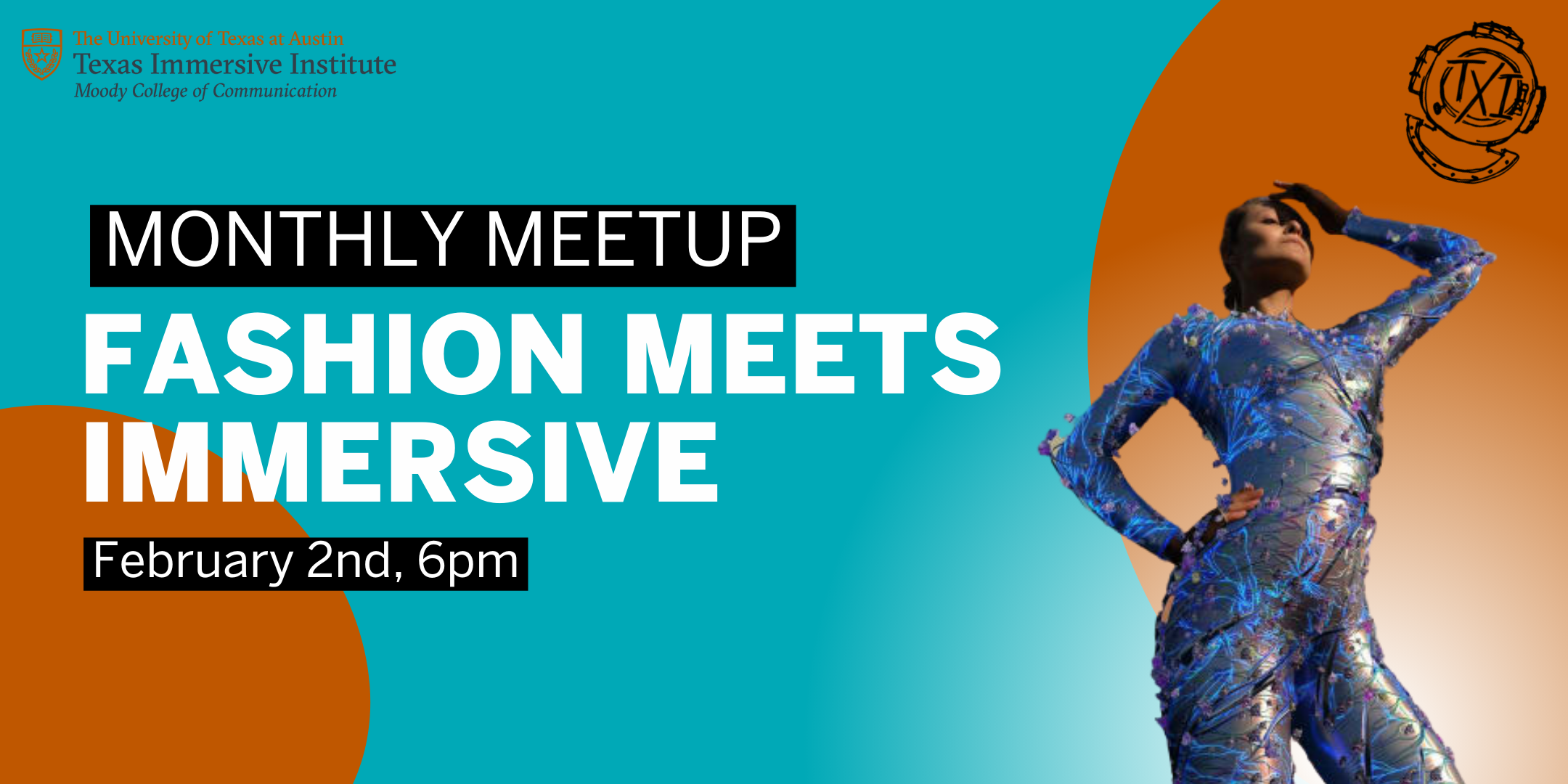 Fashion Meets Immersive (February 2022)
Runways and boutiques will soon be full of virtual fashion pieces not made out of fabric and thread but from created on a computer using pixels and worn by virtual avatars that represent us. This event will give you a crash course on the world of virtual fashion, touching on the creative and technical process behind designing a digital fashion line and exploring the digital spaces in which these pieces will be bought and worn.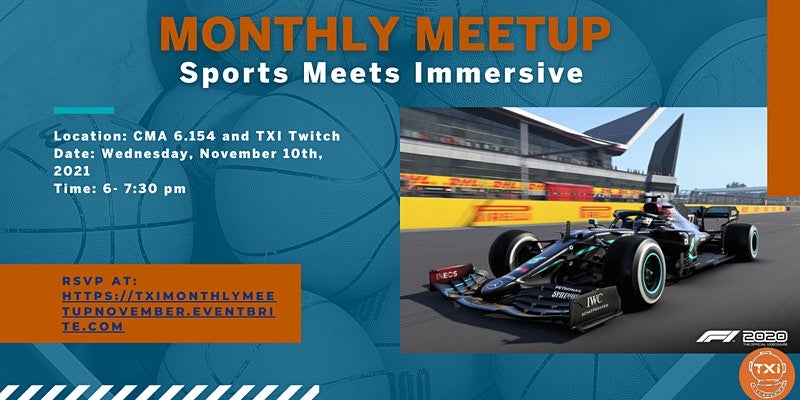 Sports Meets Immersive (November 2021)
The rise over a decade ago of YouTube gamers and now Twitch streamers has shown there is an audience that likes to watch games just as much as there is one that likes to play games. Fans of all sports have the distinct trait of believing they are a part of the team itself. Beyond this, athletes in more traditional sports and organizations have begun to realize they, too, can take advantage of the strides eSports technology has made. How can the immersive industry blur the line between the stands and the field? How can conventional athletes use Mixed Reality (XR) to improve their skills without even touching a court? What do sports look like 5, 10, or 50 years down the line? And what's this about NASCAR and NFTs?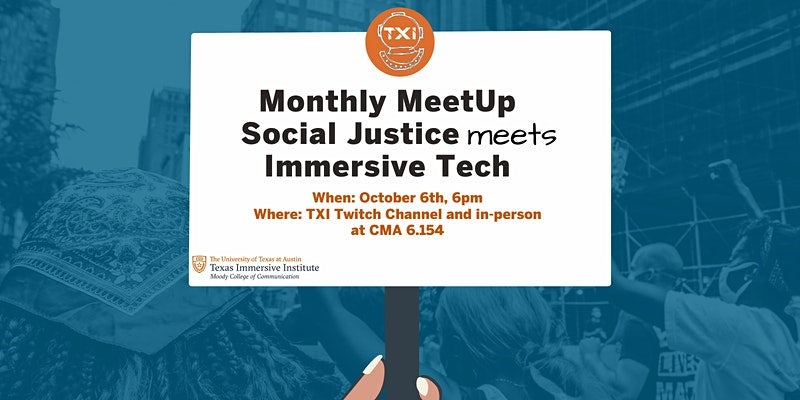 Social Justice meets Immersive (October 2021)
Though social justice and the fight for equality has always been a hot-button issue, the murder of George Floyd shook the nation in a way no one could have imagined. Despite going through a pandemic, protesters around the world took to the streets to demand change hundreds of years in the making. The question still remains, however: how can we help someone effectively understand another person's life experiences?