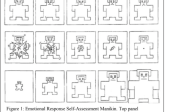 Research in the context of video game playing suggests players who receive physical feedback during gameplay report higher levels of engagement, immersion and recall for the game elements. Current research conducted at TXI's lab uses a high degree of notable brands with facial recognition to identify immersion while sitting in the D-BOX high-fidelity haptics chair.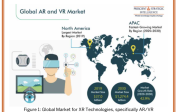 Immersive has a rich history across multiple disciplines and draws interest across multiple domains from theaters, movies, and themed attractions to games, public spaces, and retail. This paper explores the field of immersive and its impact at universities, share insights about the University of Texas at Austin faculty and student awareness and interest in XR technologies in terms of both teaching and research and provide a road map as to where Texas Immersive Institute can go next in exploring the future of media.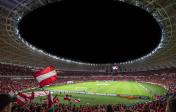 Each of us increasingly leaves behind trails of data that become crucial in shaping our
digital identity. Especially with the proliferation of mobile devices, there has been a radical shift in how we think about, understand, and participate in the world. We are more connected and informed than ever before. In order to build engagement and loyalty in a climate of intense competition and distraction, media companies have to understand their customers, viewers, and readers as fans.
EXPLORE Newsletter Archive
Thu, 08/24/2023 - 09:00
EXPLORE Newsletter - August 2023 img{-ms-interpolation-mode:bicubic;} …
Thu, 08/17/2023 - 18:00
Vote for our SXSW Panel Submission! img{-ms-interpolation-mode:bicubic;} …
Tue, 05/09/2023 - 10:15
A Successful School Year for TXI! …