Steering Committee
A beacon to welcome the partnership and guidance of an interdisciplinary group of members consisting of local industry professionals, faculty and students involved in Texas Immersive Institute. 
Paul Toprac, Ph.D.
Paul Toprac, Associate Professor of Instruction and Director, Game Development and Design Program, and Principal Investigator of the Simulation and Game Applications (SAGA) Lab. Toprac's research interests are game design and development, particularly for learning, motivation, and behavioral change. Toprac holds a Bachelor's of Science in Chemical Engineering, a Master's of Business Administration, and a Ph.D. in Learning Technologies from The University of Texas at Austin.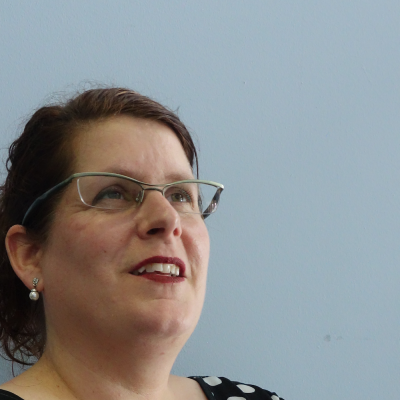 MK Haley
Mk has more than 25 years of experience at Walt Disney Imagineering in Themed Entertainment Design, Production, and R&D. She has also taught Computer Animation, Game Design and Themed Entertainment Design at Carnegie Mellon University, Florida State University and UCLA. With over 30 years of service to industry associations, Mk is also a huge supporter of the ACM SIGGRAPH Conference planning process as well as the Themed Entertainment Association Conferences and Academic Society.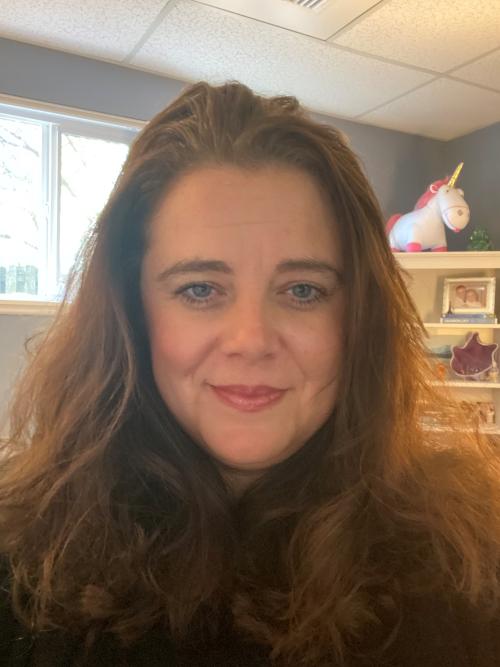 Christine Mulcahy
Christine Mulcahy is the co-founder and CEO of The Odigo Group, an award-winning marketing communications and partner channel development consultancy located on an island in the Pacific Northwest that operates on a global scale—serving companies in the technology industry ranging from start-up ISVs to global software enterprises. Christine has worked in tech for more than two decades, helping companies identify their unique value propositions, understand their target customer personas, and tell compelling and captivating stories about how technology impacts users' lives and changes the world. She had a front-row seat to the most recent digital transformation and the world's largest technology distribution companies evolved from packaged software providers to cloud service providers. Christine is an advocate for diversity, equity, and inclusion across the industry. She is a natural problem solver and solution developer and is working on apps to automate much of her business while also guiding clients through the product development lifecycle to turn their own visions into reality. She has had the honor of partnering with the Texas Immersive Institute to workshop a client's app while collaborating with fellows to research and refine the vision and roadmap for the product. She is very much looking forward to contributing to the direction of the institute in a steering committee capacity in the coming years.
Nancy Giordano
Described as endlessly optimistic, Nancy is a strategic futurist, corporate strategist, and bestselling author who has consulted on a portfolio of $60+ billion well-known brands and given more than 100+ global keynotes. With a drive to help enterprise organizations and visionary leaders transform to meet the escalating expectations ahead, she is recognized as one of the world's top female futurists, and founder of the Femme Futurists Society.
Her expertise and experiences range from A.I., to frozen foods, to reinventing the internet, and all of her projects have a key common denominator: transitioning away from the extractive operating systems and outdated business thinking that no longer holds up... to create the more sustainable, inclusive and dynamic solutions the future demands.
Author of the Amazon bestselling book Leadering: The Ways Visionary Leaders Play Bigger, Nancy is a frequent panelist at South by Southwest, global keynote speaker, Singularity University guest lecture, and world's first TEDx licensee. She advises leaders on the organizational structures and new mindsets necessary to effectively harness the significant technology innovations heading our way and ensure a safe and thriving future for us all.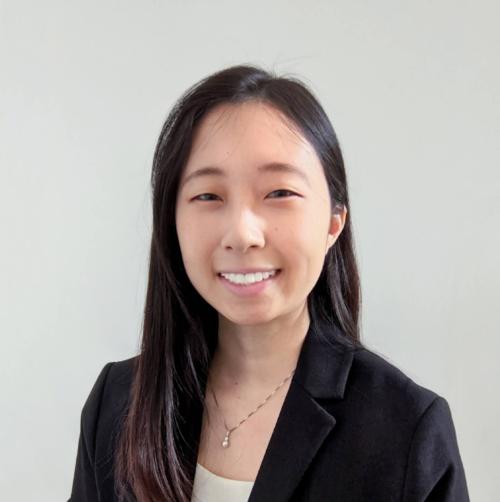 Jeongmin Ham
Jeongmin Ham is a doctoral student in the Stan Richards School of Advertising and Public Relations. Her research interests involve studying the psychology of new media, social media, and technology. One of her main focuses is to examine the integration of mixed reality with digital avatars, such as Virtual Influencers. A research project she has worked on revolved around Virtual Influencers and understanding how cued heuristics with manipulated levels of mixed reality affect online users' cognitive decision-making and attitudes towards the virtual human. Other research interests include deception, self-presentation, identity, computer-mediated communication, and video games.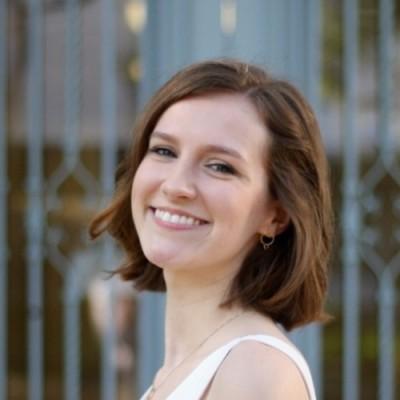 Madison Phelan
Madison Phelan is an advertising master's student in the Texas Immersive sequence at the Stan Richards School of Advertising and Public Relations. She is passionate about storytelling and creating impactful experiences that evoke emotions and inspires learning in audiences. As a graduate of UT's Texas Media and Analytics sequence, she also makes data-driven decisions that will reach objectives and encourage interaction. Madison's passion for these interests grew after her experience receiving the 2020 Global Finalist Award in the NASA Space Apps Global Hackathon and winning TXI's Spring 2022 Social Impact Build Fest. She is a former fellow for Texas Immersive Institute, working with Artifact Technologies and The Odigo Group, where she worked on strategy, user research, and UX/UI design. Now, she currently acts as co-founder and President of the student organization housed under the Texas Immersive Institute, D.I.V.E., where students from across campus can come together and build experiences with one another.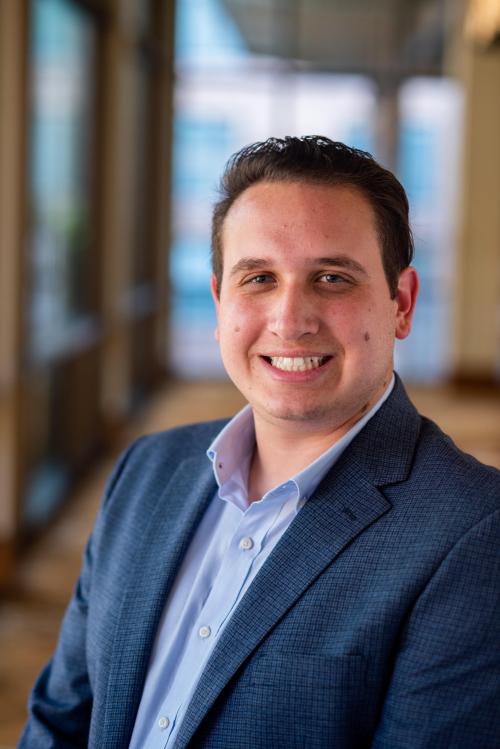 Joshua Ramirez
With Texas Immersive, I wanted it to be the magical chocolate factory of UT Austin. As Lab Manager, I was tasked with building a community —hosting meetups and events that were focused on bridging the future of storytelling and tech. I quickly partnered with experts across multiple fields - from tourism to film, from fashion to healthcare - and I found a home in the cozy suite at the corner of CMA 6.154. Coupled with futuristic technology and all-you-can-experience headsets and gizmos, it was like a dream job. Graduating out of being a ULA, I remained the Lab Manger until I graduated Spring 2021. Now, I am studying for my M.S. in Tech Commercialization at McCombs, and I remain involved with TXI as I partner with some of the most creative people I know bringing the student org, TXI D.I.V.E. to life. It was my dream to build an inclusive, fun, and world-changing space at UT, and I can honestly say we did. If I wasn't busy enough, I also had dreams to work in tech. More specifically: Apple Inc. I became a Senior Advisor in the AppleCare program; think, glorified IT. While my journey with Apple came to end (for now), I do look back on those past 3.5 years with respect to the late nights and hard work I put in, and the blessing of purchasing my first home at 21 with the rewards of working at a large company. Enter: Tesla Inc. My next, most favorite company, has been much of a joyful whirlwind. Like many others would say, it is with great excitement to be part of a world changing company with a mission to accelerate the transition to sustainable energy. To be specific, I am a Trainer in the Quality Systems division of Cell Manufacturing. This is the bread and butter of the electric vehicle business - and I have learned more about technology commercialization and engineering than I would've expected. With the possibility of becoming a process engineer and learning the ins and outs of manufacturing at a giga-scale, I am grateful for this opportunity, and I have done what I can to make it exciting. That was my mission, literally. My first week I discovered the XR division in California, where I spent my first two months developing the future of manufacturing training, and through the relationships made I was able to secure a project in development right now. While I can't get into specifics, it is exciting to be on the forefront of immersive training, and I am hopeful that my work will come to fruition in a very noticeable way (plus, this is a great excuse to get myself a Tesla)!